A man's mind stretched to a new dimension will
never return to its original shape. -Sir Alfred Lord Tennyson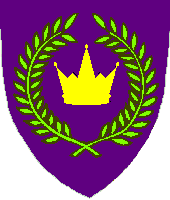 The S.C.A. (Society for Creative Anachronism) is a non-profit organization devoted to learning about the Middle Ages by physically recreating them. It's all about hands-on. Clicking on the yellow shield below will give you more information...